Art by Ciaran Taylor
January 2017 Update
In 2016 I finally got a picture into the RHA Annual Exhibition: I'd been trying since 2004, and after 2015's rejection I very nearly decided to give up! But Spring 2016 came around and optimism took hold again, as it usually does for me.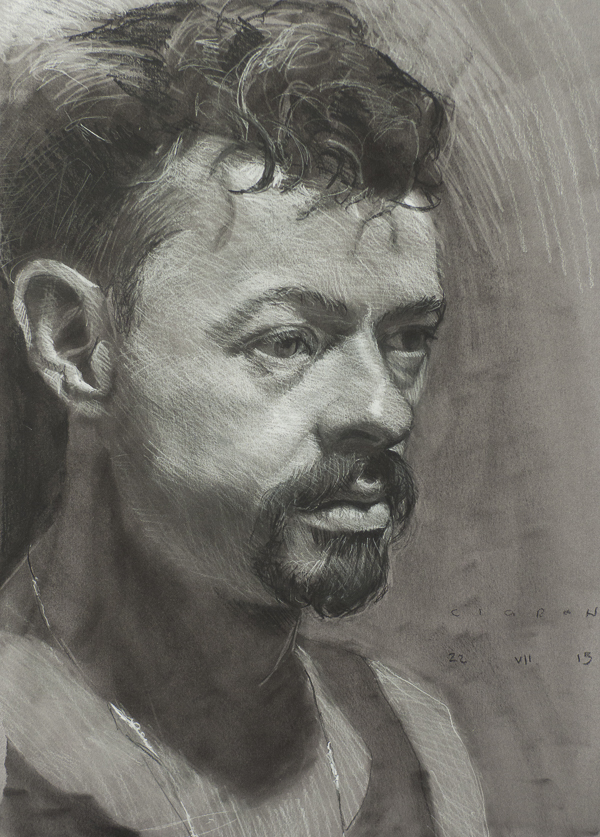 The only other exhibition I appeared in in 2016 was the Dublin Painting and Sketching Club 138th Exhibition (Town Hall Concourse, Dun Laoghaire). I've been a member of the Dublin Painting and Sketching Club since 2014 so this was my second time showing in their exhibition. I showed four pictures.
About the site
I code this site by hand myself, so it's all in HTML with a little bit of CSS and SSI (except for the blog, where I cheat and use WordPress!). Of course it's a bit of a divil to maintain, but I try to be logical and structured to keep it under control. I hope it's easy to navigate: you'll find the same menu on every page, either at the top (regular pages like this) or the bottom (picture pages). All the pictures are either linked from the "Galleries" page or are on one of the main pages listed in the menu. Click on any thumbnail (tiny image) to get a full size image. Some of the large images link to an even larger image if you click on them.